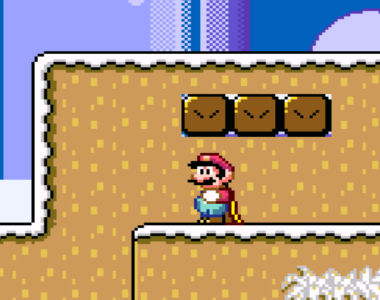 Slight cutoff / The inner ledge that you can't pass through looks weird
The 3UP Moon following this segment is really easy to obtain, especially when you give the player a cape right before.
The first level feels really plain, and I'm not really challenged a lot as a player. Special levels in SMW always relied on some gimmick, so that's what I was expecting, but you didn't focus the first level on anything.
-----------------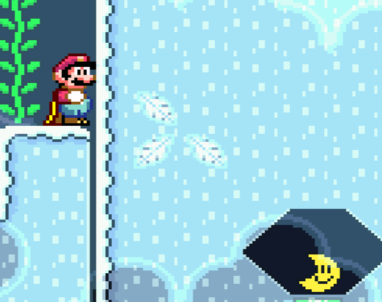 Somebody really likes 3UP Moons. And this one is also awfully easy to get.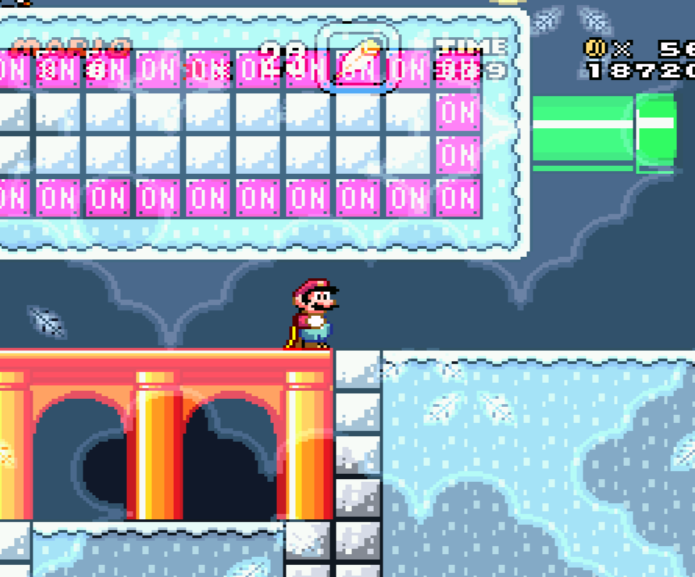 On Off Switches look really weird as a decoration, plus, like the giant red archway which I'm standing on, it clashes a lot with the atmosphere of the level.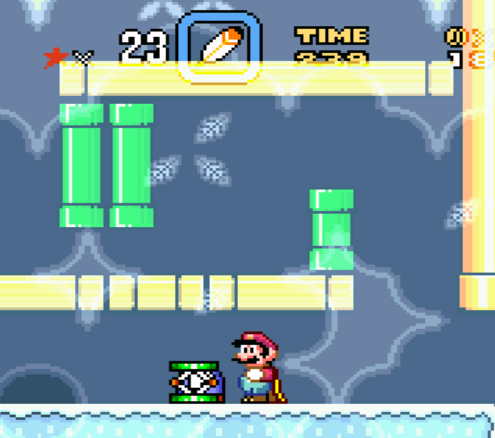 Back and forth item babysitting isn't really fun but the main thing here is that you don't even require to use the springboard, as you can grab the P-switch with enough momentum.
This level was basically just a tiny puzzle and that's it, not really interesting either.
-----------------
The third level isn't meant to be slippery ?
Although given the tight precision you must have in this spike festival...
Am I supposed to just wait 40 seconds for all the Koopas to walk through the corridor if I don't have a cape ? Doesn't really make it very interesting.
What's the point of those "strech" blocks ? They seem really useless.
And that level was awfully short, not even a midpoint or an underlying gimmick.
-----------------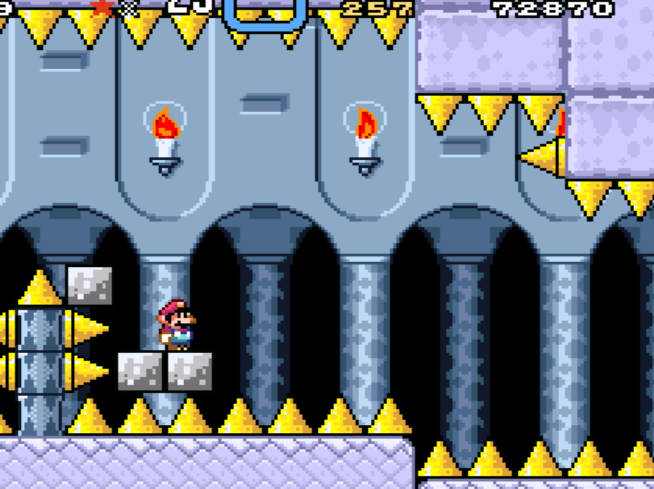 What. ... Oh I was supposed to have a cape still, huh?

God. Are you actually able to play this level and enjoy it ?
Did you test it with savestates ? Rewinds ?

This jump is also incredibly annoying to do, as it requires you to tap very lightly the spin jump button, and even then, you die two times out of three.
Like, took me 10 tries with tools to get this obstacle without taking a hit and losing my cape.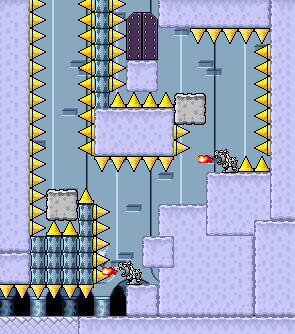 The "pit" on the left has no function?
The boss room with Ludwig (didn't that say Iggy on the level selection anyways?) makes me drop to 5FPS wtf is going on here.
------------------------------
Well huh, that was a pretty weird experience to say the least.