| | |
| --- | --- |
| File Name: | Super Mario's Adventure |
| Submitted: | Jan 29, 2017 7:17pm by SMWCJullasicFox |
| Authors: | SMWCJullasicFox |
| Demo: | Yes |
| Featured: | No |
| Length: | 16 exit(s) |
| Difficulty: | Easy |
| Description: | Peach gets captured of course, mario has to save her. i fixed all the bugs from last time maybe this will get accepted i hope. Anyways enjoy. |
Either you entered the wrong number of exits this hack has on submission (which claims to have 16) or you didn't activate a necessary path on Desert Valley Climb's completion (which would make the completion count be 8). I will assume the latter and reject this hack for that reason. Please resubmit your hack with either the correct number of exits or the OW events fixed.
Other things that you should take into consideration: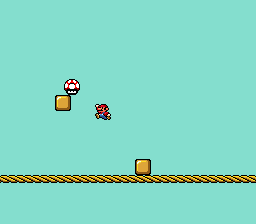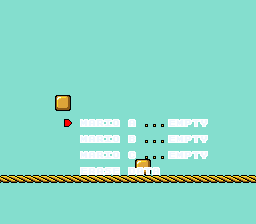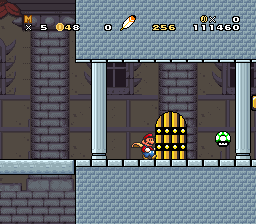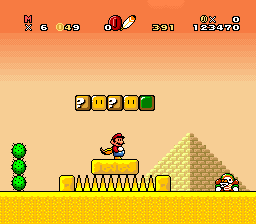 These sprites (the mushrooms) and used block have miscolored tiles. Use the included palette files that came with the graphics and you should be set here. If no file is available for one reason or another, then some guesswork may be in tow.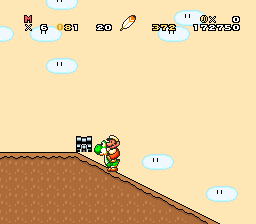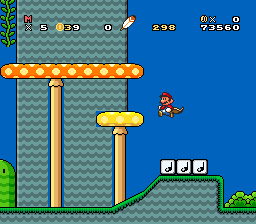 Small bit of cutoff with the cannon and slope here. Nothing too serious, just move the cannon a tile to the left and replace the mushrooms with more of the normal ground.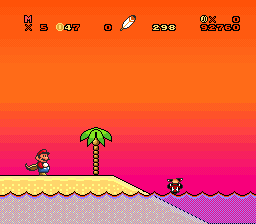 Glitched graphics. This is a flopping Cheep-Cheep.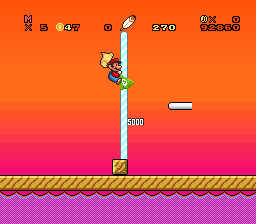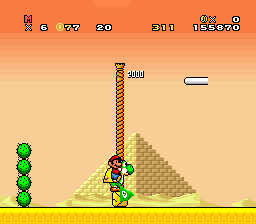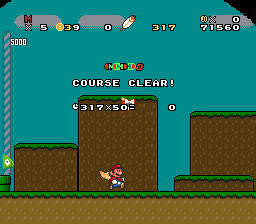 Some of your levels have the standard SMW goal tape just floating around right behind the SMB goal flag. This isn't necessary. I would remove the SMB goal flag, since the specific sprite you used also has the little white flag that pops up out of the end which is supposed to be part of some castle graphics (See also: Any N/SMB game.), but it would just be easier here to use the SMW goal.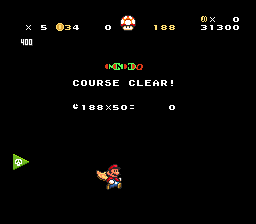 You've acknowledged this in a a PM already (the glitchy MARIO tiles), but putting this here just for reaffirmation.
(no screenshot)
Your second level is marked to have two exits and there was a relevant path on the OW when I looked at it through the editor, but I haven't found a single trace to what would be a secret exit in the level itself.
Level-wise, what you got is really bland. They are very barren, empty, and just not interesting to go through. They're also very short and can be completed with no trouble. As usual, I recommend looking through
this
thread for advice on how to handle level design for beginners and those wanting to get reaquainted with the subject.
We all gotta start somewhere.
---