Erik note: The version in this thread is pretty old and doesn't use Lunar Magic's internal system to insert Overworld sprites. You're better off in
this thread
which has the newest versions (as well as discussion regarding the standardization of).
Lui37's Overworld Sprite Patch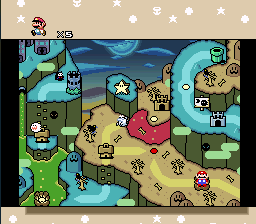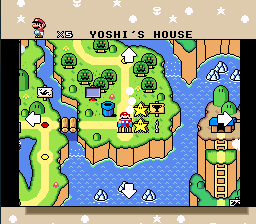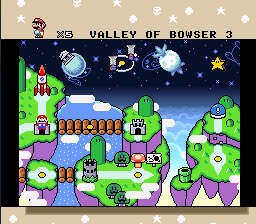 Download
(SA-1 Only!)
This patch allows you to add new custom sprites to your overworld without touching SMW's built-in overworld sprite system, meaning you can have both these custom sprites and SMW's original sprites on the same map without issue.
First seen in VLDC9.
Instructions on how to use this patch are included in the readme, along with all the graphics, palettes and ASM used by VLDC9 sprites.
For coders, again, all VLDC9 sprites are included, even those that do not assemble or work in the wild due to being VLDC9 tailored. Use these as reference for how to properly code for this patch. Of note is that all sprites run in 16bit mode from the start, that you can choose whether sprite tiles should have priority over the player character using
get_draw_info_priority
and
get_draw_info
, and that all sprites have an x, y and z position.
Look at the included Ninji sprite for an easy example of how to properly make use of all 3 dimensions in your graphics routine (by using a shadow and offsetting the sprite's tile upward by its z position).
Read through the top of subs.asm to find all included subroutines. These are very helpful.