One of two levels I'm gonna make for this collab. I've decided to revamp it because I don't really like the previous one tho.
It's a forest level with some carrot platforms, Spinies, Piranha Plants and Rexes with some taste of "Sprites on Platforms" patch, "Wall Kick" patch (used for bonuses) and switch palace blocks. The main decoration here are cherry trees with pink leaves (because cherries grow in Japan, of course), forest foreground and grassland foreground.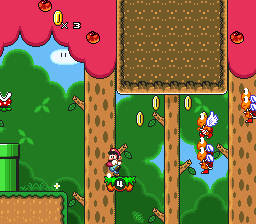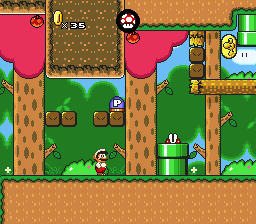 Details:
World: 3-5
Level: 1C
Sublevels: 3A
Music: The Legend of Zelda: Majora's Mask - Deku Palace
Secondary exits: 0C
ExGFX: E5, E6
---
I have a Discord server as well!
-----
Basically, I believe in peace and bashing two bricks together.