Wow that was quick for 3 levels! Will mark it down finished, thank you.
claiming TOP SECRET AREA, VANILLA DOME 1, VANILLA GHOST HOUSE
Finished Ludwig's castle:
Download
@ ft029 nice, I was wondering if Top Secret Area would ever be claimed. I'll mark you down for all 3. I think that will mean Donut plains is complete!
@ Najeraldo This looks good, I like how used the lava rock background, its one of my favorite backgrounds. Level design looks good too!
I'd like to revamp OUTRAGEOUS, MONDO, and both of the remaining STAR WORLD levels, if possible.

EDIT: Do exits have limitations like the rest, or can one add some ? Also, is it allowed to use sprites like the autoscroll generators if the level originally didn't have any ?
@ toad64 ok thanks.
@ Mathos Yeah you can have those. Only can have the original exit #'s You can change what type it is though. It's perfectly fine to use any sprite or generator you like as long as changing sprite header or sp 3/4 isn't required!
Been kinda busy, I haven't posted an update since I claimed the level.
Between 1/3 and 1/2 done right now. Sorry I've been slow.
So far so good, though. Also, the autoscroll is really weird.
--------------------
Want to see my Super Mario Timeline?
@ natnew It's ok, thanks for letting me know your still there. There is no rule that forces you to use that auto scroll, you can use another or none at all if you like.
I done Butter Bridge 2
Link
http://bin.smwcentral.net/u/29232/Level%2BD.bps
--------------------
Userbar made by Green Jerry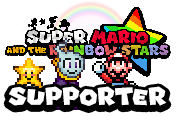 this Butter Bridge 2 level by Toad64 is preety decent, changes from this level and bonus level. I think this level is poor.
Oh, what the heck. I'll do another level.
I'll claim level 11E, if that's alright.

EDIT: nvm ninja'd lol

--------------------

your simplistic human mind cannot possibly comprehend the complexities of my thoughts
I will do claim Yellow Switch Palace
I'll take 115 this time.

--------------------

your simplistic human mind cannot possibly comprehend the complexities of my thoughts
@toad64 cool that's quick thank you. You may have forest level.
@braixen you can have this.
@ Epic_Mankey

sorry. Cool 115 gotcha ya.
@ braixen confused you mean you think the original butter bridge is poor?
thanks @zacmario
done my Yellow Switch Palace
Yellow Switch Palace
@Braixen It is impossible(or I just didn't find the solution) and there's floating munchers. You should fix them.
Edit: Please read
this
tutorial for level design.
--------------------
b
Forum Index - SMW Hacking - Works in Progress - SMW DLCR: A Basic Collaboration >> ALL CLAIMS CLOSED