How many threads has this project ever had? this is like the fifth thread iirc lol
also dem copypaste from team hacks thread
DSotK has got a restart and a new name!
Welcome to
Mushroom Kingdom 2 - The Dark Side
's hack thread!
MK2TDS
is an open SMW team hack which aims to be fun, consistent, interesting and original, acting as a sequel to
Mushroom Kingdom - Under Crimson Skies
while also retaining the spirit from the old
Dark Side of the Kingdom
collab started and led by Buried Alive. In other words, it's a hack which retains the original SMW feel in most aspects, while taking some liberties.
This project is a big one, although it doesn't aim to be the next JUMP or VLDC collab. It uses the maximum amount of exits that the original SMW can provide - up to 120 exits.
Anyone - yes, anyone, no matter your hacking skills - is allowed to take part in this project by contributing with levels, submaps and music in special. But other contributions such as ASM, graphics, playtesting and feedback are also really appreciated and wanted by part of all members. So don't hesitate to join in the team at all! You shall have my and other guys' help in this quest!
Technical hack info:
> This hack has 8 worlds, 95 levels, and 120 exits.
> Difficulty range: easy to hard.
> This hack uses no enhancement chips.
> Wario is the main character, and he can do a dash attack by pressing L/R.
> Flowers/Feathers are used. Yoshi, however, is not - baby Yoshi is replaced by a friendly Muncher called Alcy, which never grows up.
> Soundtrack will be entirely original. Custom sample usage will be discussed, but we'll probably make a global collection of samples to use rather than going free-for-all or unsampled.
Relevant documents:
>
Rules for claiming resources
>
Story
(warning: spoilers)
Claimlists:
>
Level claimlist
>
Submap claimlist
>
Music claimlist
> Boss claimlist (unavailable, pre-discussion required)
Base ROM:
>
Link
- last update: 2019-03-30 (color changes once every update)
BIG FAT NOTE: ROM uses LM 2.53, so if you wanna join, take that in account! LM 2.53 is now included within the base ROM ZIP file for convenience.
So yeah. If you want to apply as a designer/composer/helper, you can simply post here, send me a PM, or DM via Discord. I'll them provide a briefing on how you should work on your resource (theme and gimmick suggestions, level length, difficulty, etc.), and you can start working.
Alright! For every hack thread in SMWC, a thing is demanded, and this is called screenshots. So here are some screenies of stuff already done for this (which some of them are revamped old levels and submaps):
Mushroom Kingdom (W1) submap - Fornaxus [revamped]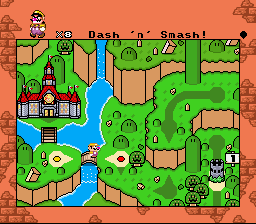 Dash 'n' Smash! (W1-1) - Blind Devil [new]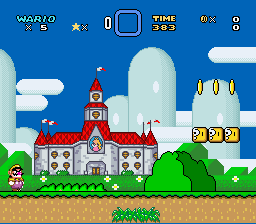 Smash Mountain (W4) submap - Egadd [revamped]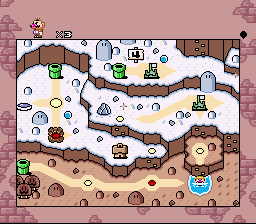 Intro cutscene - Blind Devil [new]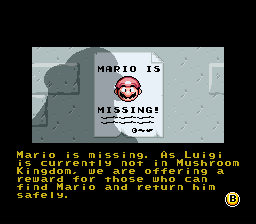 Mole's Playground (W3-2) - Fornaxus [revamped]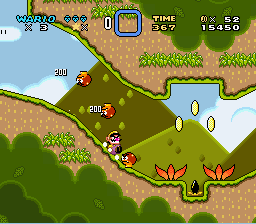 Honey Forest (W3) submap - Blind Devil [revamped]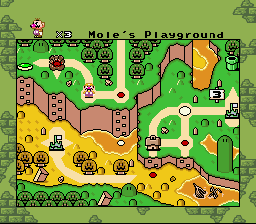 Fishin' Boo Pool (W2-Ghost House) - Blind Devil [new]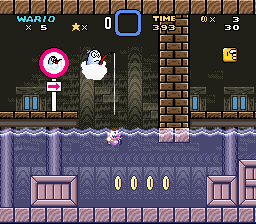 Honeydripper Cave (W3-3) - Sockbat Replica [revamped]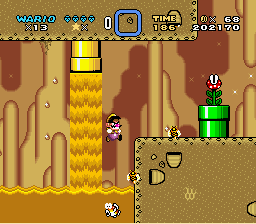 Enter the Darkness (W7-1) - levelengine [revamped]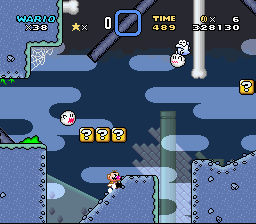 And two SPCs:
Icy Cave
- Moose [revamped]
Water
- Blind Devil [revamped] (also present in a MKUCS postgame level)
I might upload videos in the future as well, so, if you're just looking for updates, please stay tuned. Despite this being a collab, it's my main project, so I assure you that progress will be made from time to time.
Happy hacking, and good luck to all of us!