So some of you may remember a collab hack started by FalconPunch like 7 years ago(I don't even remember) which then changed leadership like 3 times before it got cancelled and I finished the rest of it myself(taking forever to do so). Well it's finally finished.
What's it about.. Well some weird magical forest appeared on the outskirts of the Mushroom Kingdom and Mario decided to enter the forest and investigate when Magikoopa teleports him deeper into the forest. Will he find his way out?(probably). Play the hack and find out.
I even made a trailer which you can watch here:
https://www.youtube.com/watch?v=3n8oYPH4teg
Or if you don't feel like watching a trailer I also have screenshots: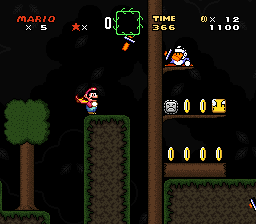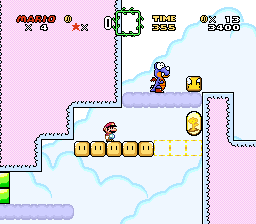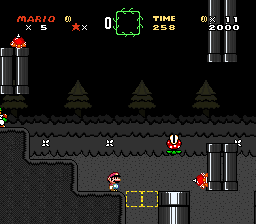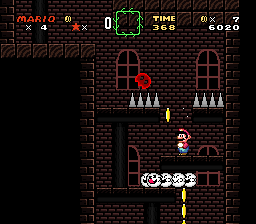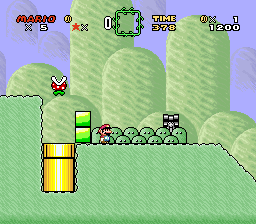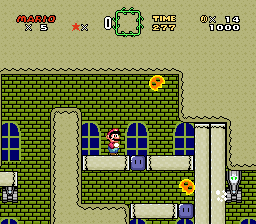 You can download the hack here:
https://bin.smwcentral.net/u/14451/Lost%2Bin%2Bthe%2BForest.zip
So in addition to Lost in the Forest I decided to update my first hack Boris. Boris was my first hack and I've learned a lot of things about hacking since then. So one of the main improvements in this update is I've made the palettes less saturated/nauseating. But there's a few other changes like I got rid of a killer door in the Last Castle that I didn't know about previously and there's now a message boss explaining how to beat the secret boss in World 2.
Look how much better the palettes are: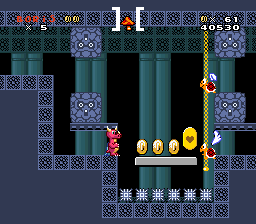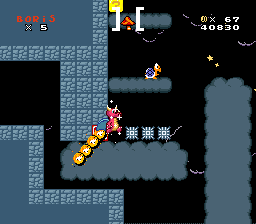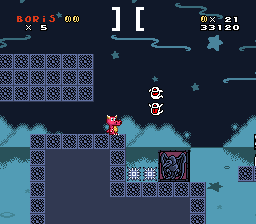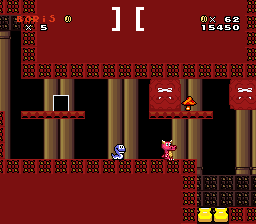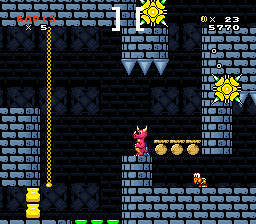 You can download the new version of Boris here:
https://bin.smwcentral.net/u/14451/Boris%2BV2.zip
Finally I composed a bunch of songs for Lost in the Forest and even a few new ones for the new version of Boris. While I'm still very much a beginner at porting back when I made Boris my porting skills consisted of dropping a midi into TinyMML. So I remade some of the ports I made for Boris which includes some original compositions as well as ports of Tetris Music C, The Guardian Legend: Information Room and even King Kong by Frank Zappa. I also decided that having Stone Tower Temple from Majora's mask playing on the interior areas of all the Worlds was a tad repetitive so for the rest of the worlds interior areas besides 1 I composed new music. You can download all of that plus the music I composed my CLDC level this year Do the Weasel Stomp here:
https://bin.smwcentral.net/u/14451/Sockbat%2527s%2BPorts.zip
--------------------
My Youtube Channel
My Soundcloud