I realized that we should have people explain why they think a thread should be nominated so I added that to the guidelines. If you could do the same xfix for those threads you're nominating that would be great
I'd like to nominate, for now,
this thread of yoshifanatic.
It's not a secret that I admire ASM resources, but his post shows he was worked really hard; a split disassembly takes a hell lot of time to do, and him doing this not only for SMW, but for SMAS too... it's more than enough reason for this particular nomination.
--------------------
This hack by Christian07
really needs more attention. Unfortunately he's not too well known of a user around here (plus the hack title is really unassuming) so people aren't going to instinctively click on his stuff.
Major Flare's SMWC Duel Monster's Insanity: Deck in Progress!
Yes, I have a reason to nominate this. Those Yu-Gi-Oh! cards are very creative and it's such a shame that so few people have posted there. You'll definitely enjoy this thread, even if you aren't a fan of Yu-Gi-Oh! I'm not one of them, either, but I managed to come up with an idea. Go try it out!
---
I have a Discord server as well!
This
demo
of Stiviboy has been since day one and I think it deserves a lot more feedback: the aestethics are fantastic and includes LM 3.00 shenanigans, even if it's a tad too short.
Well, I do think
Vitor Vilela's
thread on tool requests and tool history is worthy of nomination. Besides offering tool request for hacking, it also shows how the current hacking tools have changed and shaped the "Super Mario World" hacking scene. And- in addition- it also showcases the newest tool this user has made: M7 Map. With this revolutionary tool, users can now make and edit Mode 7 tilemaps- and preview how they would look in-game. It's a really cool and expansive tool, and I'm excited to see how people use this tool in future hacks.
https://www.smwcentral.net/?p=viewthread&t=96133

maybe needmore spotligth

--------------------

ESPACIO EN RENTA

To add, I feel that
Pink Gold Peach's
thread on a new Winter Demo for "New Super Mario World 2" also deserves some nomination this C3. This user has definitely worked really hard in developing this vanilla-like chocolate hack. And noting that the final game has a planned 16 worlds, he/ she really needs credit in taking the time to work on such an ambitious project. It looks really good and is nearly completed- with a planned release for next C3. As a result, I do personally recommend this hack as a lovingly-crafted masterpiece.
(Note: My English it not prefect)
I Nomination
My Thread
Because it show stuff that has many contents from me that were good for some and it also strongly ignored!
--------------------
Userbar made by Green Jerry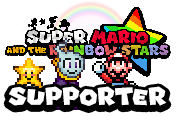 I will nominate
Extra Mario World
to the spotlight. It's got tons of awesome ASM and effort put into the collab, and if it's going to be a legendary hack, it's gonna need more critique and playtesters than my own. Go check it out, guys.
Come help save Super Mario World Central Production 2
here
!
Eevee's hack demo
should be nominated

All his work is really good, the game so far is really impressive.
Originally posted by Falconpunch
I will nominate
Extra Mario World
to the spotlight. It's got tons of awesome ASM and effort put into the collab, and if it's going to be a legendary hack, it's gonna need more critique and playtesters than my own. Go check it out, guys.
I'd like to second that nomination - for how big of a thing it is, and how much hype it's built up over the past C3s, it's gotten surprisingly little attention. (I didn't even realize that thread existed until an hour ago!)
--------------------

SUPER MARIO WORLD: ALEXANDRITE EDITION (ONCE AGAIN, A C3 EXCLUSIVE DEMO!!!)
SMW: The Mysterious Armada - DEMO RELEASE !
SMW The Princess Rescue 2 - Release
These three are really good hacks that aren't getting a lot of attention. The last one specifically needs attention, because it's a full 116-exit hack.
SMW QoL patches
is a bunch of interesting and very usable patches that continue the march towards turning SMW into Super Mario Maker.
Rykon-V73's Yoshi's Island hack demo
was played on stream. The quality is a little less than I would normally think of for a spotlight, but the spotlight needs more non-SMW.
LM3 Horizontal Level Modes visualizer
is a pretty minor tool but has received practically no attention.
I want to do things on photoshop - Part 2 - Image Editing Tendency
- Normally I wouldn't nominate a request thread for the spotlight, but this thread is rather dead and it's not because requests are closed.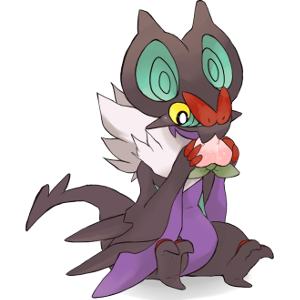 I'm going to nominate
Ruberjig's Sampling Unsampled Songs
thread because we listened to them on the stream and they were really good.
I'm also going to nominate
the Ganymede demo by Ondore's Lies
because it's a super interesting experience of a hack.
Nominating
Blue Leaf's Super Mario Balloon World
as, while simple, is a pretty clever idea for a hack.
Could you credit us as Team Välfärd rather than just Von Fahrenheit? This is really not my project alone. Thanks for the spotlight btw
---
you're mom bannd
| | |
| --- | --- |
| Pages: 1 2 | |
Forum Index - Sunken Ghost Ship - C3 Museum - Winter 2019 - Spotlight Nominations - Winter 2019