Finally think I'm in a place to release a demo for this hack so without further ado here it is!
DOWNLOAD
From the hack page:
Finally, a demo of Sicari 2!

This hack introduces new features, such as the ability to play named levels in any order and Sicari's new dagger attack. Hopefully you enjoy it (:

Plot:
Set one year after the events of Sicari Remastered, a new threat is on the horizon, a mysterious being called TS-94, who is seeking powerful artifacts known as the Shards of Serpos. Sicari, with the aid of K-16 must gather these shards and use them to travel through time to track TS-94 and stop her minions.
Have fun, and don't be afraid to give any feedback, I hope you enjoy :3
I haven't even downloaded the bps but I made
so without any doubt I can say this is a 10/10 hack.
(i'll play it later!)
I loved the first one, and this one looks very interesting
--------------------
My Hack Thread
Alright i played this and got at least 6 exits? idk, The thing is, I found a few issues but may be minors thing
1.- The BG flashes Red when i get the secret exit
2.- That tile is just there
3.- The game crashes in the battle and i can't finish this hack
This is a fantastic hack, fun and challenging, I'll look forward for the complete release
Originally posted by Big Brawler
Alright i played this and got at least 6 exits? idk, The thing is, I found a few issues but may be minors thing

1.- The BG flashes Red when i get the secret exit
2.- That tile is just there
3.- The game crashes in the battle and i can't finish this hack

This is a fantastic hack, fun and challenging, I'll look forward for the complete release
The crash seems to be related to K-16. Released a hotfix. Redownload and tell me if you can trigger it with Sicari, thanks!
This was short but quite sweet indeed. The graphics are lovely and the story, especially the way it's presented, befits an RPG. The difficulty is just right, though I did have more trouble with Feeling the Heat than the other levels. Aesthetically, I really like the amount of detail in the backgrounds (the rays of light in Silence in the Library and the ice cave in Chill Out immediately come to mind). The musical choices were appropriate and you did a great job of introducing people like me who've never played the previous games.

There are, however, a couple of instances of ambiguity - in Feeling the Heat, I feel like the pipes in the foreground are too similar to the ones in the background, which confused me several times, especially in the jumps right before the exit. In Chill Out, the rocks on the ceiling don't look solid, but I really can't tell why - they have an outline and they use the same graphics as all other rocks. The biggest problem for a bad player like me was that K-16 is not too useful since Sicari's spin-jumping makes some enemies easier to deal with and the screw attack makes her attack just as good as K-16's plasma bolts - this was really apparent in Silence in the Library, where Sicari made the Kamikaze Koopas much easier to deal with. I also feel like you could somehow make the boss harder because even I managed to figure out his pattern and beat him pretty much by staying in one place.
Very nice aesthetics and scenery you have here! Good story too! I think the Feeling the Heat level is a bit too difficult for one of the 4 first levels of the hack, mostly due to the fire hazards.
Oh yeah, now that I realize it, the Ka'Shai the Foul level had a LM3 shaped screen pattern I bet... 'specially since it seemed like I kept going up and up. It's a really nice level!
Lol, I can't unsee this resemblence.
EDIT: Forgot to mention one other thing. Seems like the Chill Out level uses the old version of the Press Garden Zone Act 2 port (flattered that you're using it btw ;)). I updated it sometime ago to polish it a little more so I'll just link you to it
here
in case you wanna use the updated version.

This look beautifully done. Can't wait for a chance to play this
Layout by LDA during C3.
I too got burned a lot on Feeling the Heat. That was a tough level with exacting jumps. Same with Chill Out as well.

So, I have not yet completed the hack but I've spent a good hour or so playing it and I'm really super impressed. The game is a gem aesthetically, each level is really well-crafted and has a unique character. I love the character switching component, finding myself going with K-16 more often on the levels which required more precision jumping. All of the levels are very well designed and I really have no complaints at all in that regard, I had fun the entire time I played and even though I ate shit a few times in some frustrating ways, it never felt unfair and I got better after trying again.

Sicari is hyped a lot on SMWC but deservedly.

I'd give it a solid A. There really isn't anything about it I haven't liked as of yet. It shows in so many ways that many hours, weeks, months have gone into making this game.
GANYMEDE


Chapter two: Land of No Shame


Coming January 2022
A very short hack demo indeed, but definitely a promising hack. I hadn't played much of Sicari Remastered like I should have, but I definitely had the time to sit down and play this for inspiration! I'll give my exact opinions on each of your levels.
Bullet Birds: Nice grassland/forest theme. The birds make me laugh, as they swoop towards you. Definitely more of a threat then regular ol' Swoopers.
The Hungry Sand: Those dragon or whatever the heck those creatures are in the quicksand look a bit off when they spit fire upwards, more specifically, their mouths. Just my thoughts, though. It's pretty fun.
Feeling the Heat: Definitely a hard level, coming from the first few batch of levels. Those fire pillars are cool, though.
Chill Out: I'm loving the fact the "N" castle is in the background, wrecked partially from the previous game's events, as well as the frozen bodies of the enemies from Sicari Remastered. The background in the cave is really awesome, too.
Ka'Shai the Foul: Nice use of Lunar Magic 3.00 for this level. The boss was nice and simple, often getting his weapon stuck in the wall. Serves him right.
Keep up the good work, Eevee.

Come help save Super Mario World Central Production 2
here
!
Echoing pretty much Telinc's entire post except I liked playing K-16 better because I like to pew pew. The last level is a very nice use of LM3's big level feature, but the boss felt kinda lazy. It's just "wait until vulnerable then jump".
Some other things:
You probably shouldn't be able to go under here.
Platforms use the player palette and are affected by charge attack flashing.
Red flashing on secret exit that Big Brawled also noticed, just animated.
Walljumping clouds appear when the player is offscreen. Though to be honest you might not be able to do anything about this.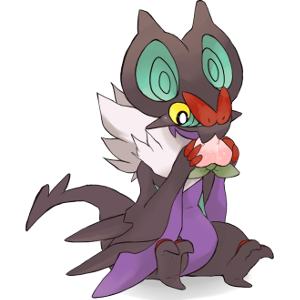 Thanks for all of the feedback, I'm glad people seem to like it :3

For the keyhole, it's probably best I find an alternative way to get the secret exit, the issue there is mainly because of the hdma upon a hdma. As for the walljumping thing, yea SMW's engine is just a bit odd so I'm not sure how I could fix that.
As one of the testers, I'm impressed with the amount of detail you put here. It's clear how much dedication you had to make everything. It definitely has potential.
Oddly enough, I didn't seem to run into any crashes during the boss on one of the earliest versions, but that could be mostly because I was playing as Sicari. But since it's the first boss, it's understandable that it's hella easy. I also missed some sort of indicator for two-exit levels cause I didn't know the fire level had a secret exit until I literally just saw the keyhole.

Good luck with the rest of this hack!
I've been following this in your discord server and I have to say that this hack is like no other, romhacks that overly change the core game in ways like these is rarely seen, I hope it gets finished soon or fuck off

just fantastic
I've been specting this demo since last year, and damn, it was worth it to wait.
Sicari 2 demo was a very good showoff (too bad it was pretty short

)
even tho, the grapichs look amazing, and the musics were well choised for each stage,fitting pretty good!
also, noticed references to the past game in one of the stages
which really gives the vibes of sequel, and boi, I really loved the new melee attack for sicari, and specially the fire power-up, looking foward to the next demo/full game

Send PM
My Profile
The Dark Mario Bros Youtube
Forum Português/Brasileiro
Learning more about Touhou...
So by all the feedback, in future versions I'll be
-Making Feeling The Heat's platforming less precise
-Making it more obvious as to which levels have a secret exit
-Hopefully getting that boss buffed a bit (and allowing K-16 to fight him)
-Perhaps making the ceiling in Chill Out more forgiving

Some of the visual glitches are harder to fix, so I dunno how many of them I'll be able to manage

I've also been thinking of what Telinc said about K-16 being too weak; from what I've gathered that opinion seems to differ from person to person. Please tell me if you think the characters feel balanced enough or not. One of my plans is to get an ASMer to help me improve her charged shot a bit, but we'll have to see how far that goes.
I actually found Sicari the weak one as her dagger goes nowhere

Forum Index - Sunken Ghost Ship - C3 Museum - Winter 2019 - Sicari 2 - The Brink of Time DEMO