tbh this was originally a joke until zekrom said it was a good idea so I'm doing it
---
Want to request some art but don't care who draws it? Want to draw for people but don't want to commit to your own thread? This is the thread for you boyo.
Here's some ground rules (I'll be monitoring the thread to make sure they're followed):
One request per person.
Requests and art must be SFW.
Don't request a specific artist. If you want someone specific and they have a thread, post there instead.
Don't complain if nobody draws your request. Due to the noncommittal nature of this thread, not all requests will be fulfilled.
Don't complain if your request wasn't followed exactly. That's a great way to get people to ignore you.
Don't complain.
This thread is art-only because art requests are what's most likely to be fulfilled and other kinds of requests are not.
---
Fulfilled requests:
Gregor -> FPzero
Big Brawler -> Eevee
SkywinDragoon -> Eevee
SkywinDragoon -> SubconsciousEye
WhiteYoshiEgg -> Deeke
SkywinDragoon -> Deeke
Eevee -> Lightvayne
SkywinDragoon -> Emerald Shell
Eevee -> Big Brawler
SkywinDragoon -> Tobio
SkywinDragoon -> SkywinDragoon(???)
SkywinDragoon -> Von Fahrenheit
Eevee -> SkywinDragoon
SkywinDragoon -> Minuy600
SkywinDragoon -> Shiny Ninetales
SkywinDragoon -> Noivern
1UPdudes -> Tobio
LucasRCD -> zacmario
this is basically skywindragoon's thread except he made his own now so RIP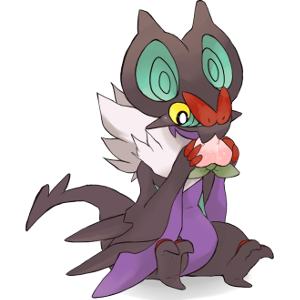 This is a great idea.

I'd like to see Mario relaxing on a beach chair at the beach under an umbrella...except it's snowing. It's kinda like our last C3 theme with Christmas in July, except now it's the Beach in January.
Would someone mind to do a sketch of the Man on the Boat in his four forms? I'll feature your work in my C3 thread.
To clarify, the third form is shouting fiery profanity. The fourth is holding onto a sword which becomes flapping wings when he descends.
Thanks very much in advance!
someone do koishi komeiji (
best
touhou character) doing koishi komeiji things
do whatever
Draw Alicorn Twilight Sparkle from My Little Pony: Friendship is Magic, but with an appearance resembling the Pokémon Keldeo's
Resolute Form
.
Examples:
---
Click the character on the right side of my layout to visit my Discord server and discuss and play and look at and get updates and sneak peeks of the games and other things I'm making.

The authors of these 2 My Little Pony fan games have removed their games from the Internet.
Rise of the Clockwork Stallions has been updated! Download My Little Pony: Rise of the Clockwork Stallions DX: Director's Cut and My Little Pony: Magic Shards now! Spread this link!
I'd like somebody to draw a Noivern in any non-sexual pose you want. No other Pokemon should be included, and the Noivern should not be wearing anything.

Heavy stylization is preferred, but I'm not picky. It will be shrunk down to 150x150 and included in my avatar rotation, so please make sure it looks good when shrunk (really thin outlines won't end up looking that great). I can crop before shrinking but it's not ideal.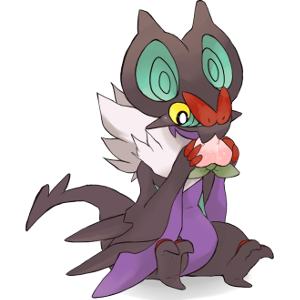 EDIT: Nevermind my previous request, I'll change it.
Who can draw my original character, Keira?
Here's SkywinDragoon's take on her, for reference.
She's cute on the outside, but evil on the inside. Don't be fooled.
Come help save Super Mario World Central Production 2
here
!
Originally posted by Eevee
The hair was hard to do
Originally posted by Big Brawler
Originally posted by Eevee
The hair was hard to do
excellent, thank you

Wow people are actually doing this.
Alright so I would really appreciate it if someone would take their time and draw my OC wielding her Ink-Sword. I only have a bad paint drawing and her walking animation as reference but if anything is left unclear you can hit me up on Discord any time.
Image 1
Image 2

Would love to see someone draw up a new "Lightvayne" avatar for me
Layout by LDA during C3.
my character
only that
--------------------
ESPACIO EN RENTA

I'd like someone to draw Iris from Mega Man X4, but she's holding her hat in both of her hands. You can come up with either smiled or sad mimics.
---
I have a Discord server as well!
Der ver zwei peanuts, valking down der Straße, und von vas assaulted...peanut. Ohohohoho!
Originally posted by Eevee
forgive me for what I just did
--------------------
Receiving?
Originally posted by SkywinDragoon
Originally posted by Eevee
forgive me for what I just did
It's excellent. You should be very proud!
make latias an edgelord thanks
Could someone draw
this
mugshot of Eszett? (Non-backwards eyes
here
for reference)
--------------------
Currently working on
Æther: The Infinite Library
!
Other Submissions of mine:
SNES Controller Graphics (v2)
Originally posted by Gregor
This is extremely good, thank you!
Forum Index - Sunken Ghost Ship - C3 Museum - Winter 2019 - Reverse Art Request Thread