Poopsey's professional profile picture presentation:
bebn-legg
Noivern
Ryaa
danny
a cat I drew
Poopsey's palazzo of pleasing projects:
A cool palette I made (also shows some GFX I made)
Square GFX pack I made (happy goombas included)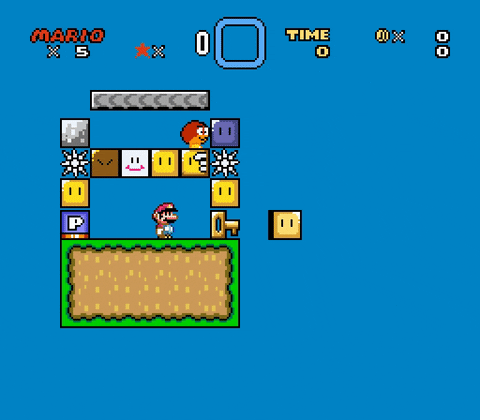 poopsey's square GFX download
Super Mario Maker Spikes port (if you don't like blame Nintendo cause it's 100% perfect copy)
Mario Maker Spikes GFX download
Here is 2 lines of ASM I wrote to make vertical scroll at will work how I want:
Code
org $00F878
JMP $F881
That's pretty much it. Thanks for taking the time to look at all this poop.
If you also wanna see a list of Tool-Assisted Speedruns I made go
here
.
If you have advice or criticism please feel free to leave it.